We're now firmly entrenched in 2019 and trends for the new year influencing both construction and interior and exterior design are starting to appear in projects all over the world. The interest and prevalence of natural materials, like prefinished wood siding, remains strong as both businesses and homeowners continue to be drawn towards calmer, simpler and more sustainable spaces.
That's not to say that architectural trends in the coming year should be thought of as boring or neutral. We're still seeing bold choices when it comes to house siding colors and an increasing amount of unique ways to incorporate natural materials into design projects that are both forward-thinking and architecturally stunning.
Nature & Sustainability Lead Architectural Trends In 2019
Choosing prefinished wood siding for your home or commercial project brings many benefits including easy installation, a reduction in wasted materials and the confidence that you've invested in a durable exterior siding choice. However, it's not just practicality that makes prefinished wood siding an excellent choice, it's also the fact that it firmly fits into the architectural trends for 2019. More and more designers, homeowners and architects are gravitating towards wood and other natural materials, and we're sharing a closer look at what's driving this trend.
1. Strategic Purchasing.
Sustainability continues to be a growing influence on purchasing patterns. From wanting to know more about who they are purchasing from, what values they stand for, and what type of materials are used to produce products, consumers are demanding more information and more sustainable choices. Siparila only uses wood that is PEFC forest certified for our interior and exterior siding products. In addition, environmental responsibility drives our operational processes from the production stage all the way to recycling materials.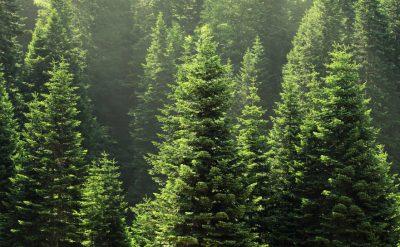 2. Reducing The Carbon Footprint.
Innovative products and systems that aim to reduce our carbon footprint will continue to make headlines this year. For example, both wood and solar panels are elements that will draw a lot of interest because they can add dimension to living spaces while also respecting the environment and improving sustainability for years to come.
3. Bringing Wood Inside.
Another positive trend to keep in mind for 2019 will be the interest in finding more ways to incorporate wood as a building material, not just for the exterior, but also using wood in the interior of homes as well. Think of using wood for door and window frames, and also for internal elements such as wooden panels on walls and ceilings. Siparila offers a wide range of interior wood panel options that can add beauty and distinct design elements to just about any space.
4. Getting Back To Nature.
In 2019, there will also be a greater interest in emphasizing the relationship between people and nature, and the connections between the two. Using natural, organic materials–such as wood, stone, daylight and plant life serve as great reminders of nature and allow us to bring the outside in. As our society continues to be machine and technology-driven, living and communal spaces are drawing on the nostalgic, natural and peaceful elements of nature to try and provide some balance in a very busy world.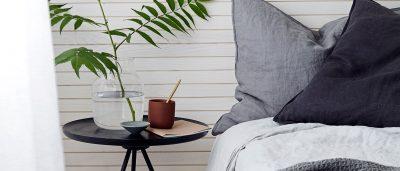 Add Natural Beauty To Your Design Project In 2019
Whether you'll be replacing your house siding this year or are looking for unique interior elements for your home or commercial renovation, Siparila can help. Our interior and exterior prefinished wood siding is sustainable, durable, and offers a unique aesthetic that will add value and curb appeal to your home or commercial space. For more information on adding wood siding to your next project, contact Siparila to learn more about our products and our commitment to the environment.