Choosing the exterior siding for a commercial building is just as important as choosing the exterior siding for a home. Business spaces are essentially like a home everyone shares. Whether it's a retail plaza, an apartment building, or a professional office building, the exterior of a commercial building helps define the community around it. What do you want your commercial building's exterior to say?


When considering different types of siding, start by thinking about the purpose of the building, as well as the structures around it. Do you want your building to blend in with the surroundings, or to stand out and be noticed? In deciding how you want your building to look, know that Siparila's prefinished wood siding offers many colour and style choices that will bring out the best in your commercial space.
Reasons To Choose Siparila Prefinished Wood Siding
Siding is one of the most important elements of any building, whether it be commercial or residential. Exterior siding not only acts as a protective barrier from nature's elements, but it can also improve energy efficiencies too, by decreasing heating and cooling costs. While there are many types of siding available, here are some top reasons why Siparila siding is the best fit for your needs.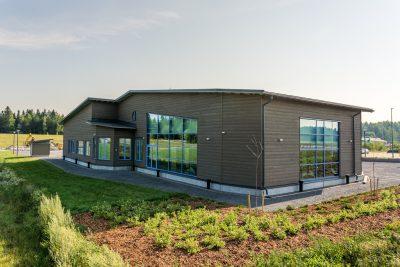 Siparila Wood Siding: The Best Choice For Your Business
If your business could use an exterior siding upgrade, consider Siparila's prefinished wood siding. If you are looking for a durable, high-quality siding, there's a Siparila siding option that will work for you. Our products deliver the look and style you want for your building and will help you stand out in your community. To find out more about our products or to find a distributor, contact us.